2023 Kawasaki Ninja 500 Price in India and Launch Date
Kawasaki is one of the most popular sports bike manufacturers in the world and the brand is coming up with an all-new supersport model. As per some reports coming from the two-wheeler industry, Kawasaki is planning to introduce the new Ninja 500 soon. The brand is currently working on this mid-capacity supersport and it is expected to launch globally soon.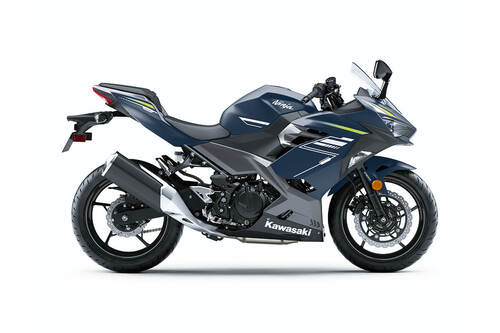 The new Kawasaki Ninja 500 is likely to replace the current Ninja 400 supersport. It will feature the same sporty and sleek Ninja styling as its bigger siblings. The Ninja 500 will boast a twin-cylinder powertrain with a 6-speed gearbox. We expect it to be packed with premium equipment and features.
Kawasaki Ninja 500 Price in India & Launch
Kawasaki has not yet confirmed the news about the new Ninja 500 yet. So, there are chances that it might just be a rumour. The brand has not updated the Ninja 400 in various markets, so there are some bleak prospects that it might replace it with a new model.
However, if the brand brings the Ninja 500 it would be very difficult to position it in the market as Kawasaki already has the Ninja 650 with a slightly bigger engine. We think the launch of this 500cc supersport is highly unlikely because it will be very difficult to position it in the mid-capacity segment.
Kawsaki Ninja Price in India
This new 500cc supersport will be priced slightly higher than its 400cc sibling. The Kawasaki Ninja 500 could carry a price tag of Rs 5.4 Lakhs if it is launched. Kawasaki has to price it competitively & precisely to make sure it fits between the price range of Ninja 300 and Ninja 650.
Read Similar: Best Low Price Electric Scooter in India
Expected Specifications
The Kawasaki Ninja 500 will be powered by a twin-cylinder, four-stroke powertrain. Its engine will come with a DOHC setup and it will use an electric fuel injection system. This supersport will get a 6-speed manual transmission and an assist and slipper clutch system. Its liquid-cooled engine will deliver more power and torque than the Ninja 400.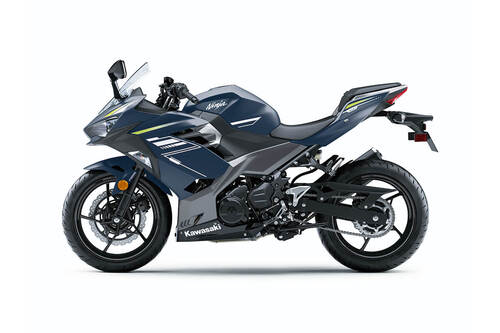 It will be equipped with a telescopic front suspension and a uni-trak gas-charged rear shock absorber. The Ninja 500 might be built around the same steel trellis frame with few changes, like the other models. We expect it to come with dual petal disc brakes on the front wheel and single petal disc brakes on the rear wheel. It will also get a 2-channel anti-lock braking system.
Features
The Kawasaki Ninja 500 will feature a fully digital TFT instrument cluster with a smartphone connectivity option. It will get a new set of twin LED headlights and body-mounted front LED turn indicators. It will get clip-on handlebars and an improved windshield. Like its other Ninja sibling, it will also offer sporty but comfortable riding ergonomics.
Read More: KTM Duke 160 Price and Launch Date in India
Competitors
The mid-capacity segment has some amazing supersport bikes. If the Ninja 500 is launched it will compete against the Honda CBR500R, KTM RC390, and the upcoming twin-cylinder KTM RC 490. Kawasaki will have to price it very competitively, in order to compete with the other bikes in this segment.
Trending: Yamaha XSR300 price in India, Specs, Mileage
Does the Kawasaki Ninja 500 Makes Sense?
Kawasaki already has the Ninja 650, so it will be very difficult for the brand to fit a new 500cc model in their lineup. The brand already has a well-defined line-up of sports bikes, and we think there is no room for the Ninja 500. Kawasaki would rather update the Ninja 400 instead of launching a new 500cc model to replace it. We don't think the Kawasaki Ninja 500 could be a reality anytime soon.