KTM Duke 180 Price in India and Launch Date in 2023
The KTM Duke 180 is one of the speculated bikes that was supposed to launch by the brand in the Indian market. There were a lot of news reports back then about KTM developing a 180cc streetfighter, especially for the Indian market. Here is everything you need to know about the Duke 180 and its future launch possibility.
KTM Duke 180 Price and Launch in India
The news about the launch of the Duke 180 emerged back in 2012 during the early days of KTM in India. As per the news reports, KTM was planning to launch a 180-190cc bike in India and even the CEO of KTM Stefan Pierer also confirmed that. KTM plan was to introduce the Duke 180 in India at a competitive price tag that would help the brand tap into the entry-level premium bikes segment.
The New KTM Duke 180 was supposed to be based on the bigger Duke 200, but it would shed some features to keep the price in check. KTM was also planning to use components from the pulsar series to keep the manufacturing cost of this new 180cc streetfighter low. So, the Duke 180 was basically supposed to be a stripped-down version of its bigger sibling the Duke 200.
What Happened to this 180cc Streetfighter?
Well, KTM plan was to introduce a budget-friendly streetfighter that would help the brand set its foot in the market and churn out great sales numbers. The bike was supposed to make its debut in India soon. Instead of the Duke 180, KTM launched the Duke 200 at a price tag of Rs 1.18 Lakh in India.
More Like This: KTM Duke 150 Price in India and Launch Date
Can KTM Launch the Duke 180 in future?
The price of Duke 200 in recent time after updates has been hiked by a big margin, which a lot of KTM fans find out of their reach. Also, it feels a little overpriced against the other 200cc bikes. If KTM launches a Duke 180 with fewer features and equipment, then the brand can price it competitively.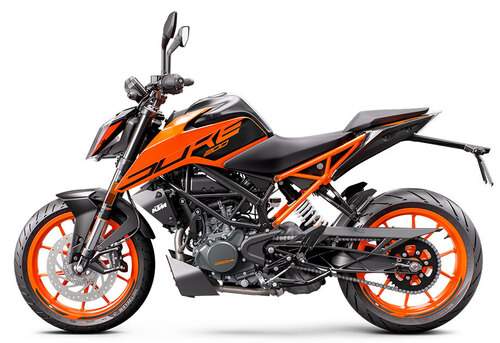 A competitively priced Duke 180 will allow a lot of fans to own a powerful entry-level streetfighter within their budget. However, the KTM Duke 200 is already doing great in the Indian market, KTM might not replace it with a smaller capacity bike anytime soon. So, we don't think KTM will launch the 180cc Duke in the Indian market in near future.
Possible Specifications
If KTM Duke 180 is miraculously launched someday, it will share a lot of its mechanical parts with its bigger sibling. It will be powered by a single-cylinder, four-stroke engine that will be liquid-cooled. It will feature a 6-speed gearbox that will give it an advantage over its competitors. This new KTM bike will not get features like ride-by-wire throttle and slipper clutch to cut down its production cost.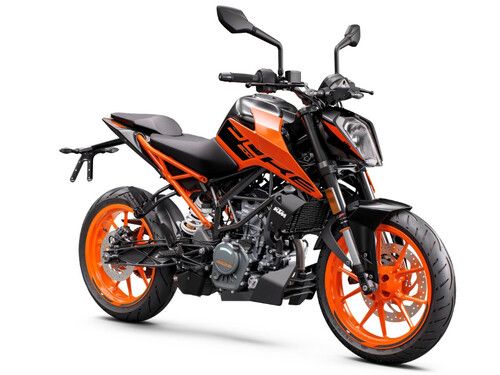 It might come with telescopic forks instead of an inverted front fork to keep its cost in check. The Duke 180 will get front and rear disc brakes with a single-channel ABS. Its overall dimension and frame will be somewhat similar to the bigger duke's. It will also feature an LED tail lamp and a fully digital console. According to its specs and features, it will compete against the Apache RTR 180, Honda X-Blade, Yamaha MT-15, and Honda Hornet 2.0 in India if launched.
Should the KTM Duke 180 be Launched in India?
It would be very hard for KTM to place its new streetfighter in its lineup along with the Duke 200. KTM will have to remove the 200 to make room for the new Duke 180cc and that seems unfeasible. If we consider the price point, the KTM Duke 180 sounds good but it seems we might not see this streetfighter in India.