Kapil Sharma Car Collection in 2023
Kapil Sharma is one of the most popular comedians of this generation and he is often considered a comedy king. The Indian comedian is rich and owns a slew of luxury cars from top brands. Here in this article, you can check the latest Kapil Sharma car collection in 2023. The comedian has worked his way to the top on his own. He is an inspiration for any small town guy or girl chasing their dreams to be successful in the entertainment industry. Let's have a look at his exciting car collection.
Kapil Sharma Car Collection
Read Alike: Yamaha R15 V4 Launch Date in India and Price
Range Rover Evoque
The first car in Kapil Sharma car collection is the Range Rover Evoque. This SUV has been in his garage for a very long time now. Sharma got this car back in 2013 and at the time of purchase, the price of this SUV would have been in the range of nearly Rs 55 to 60 Lakhs. He brought this beast in a white paint scheme and it was one of the costliest cars owned by the comedian back then.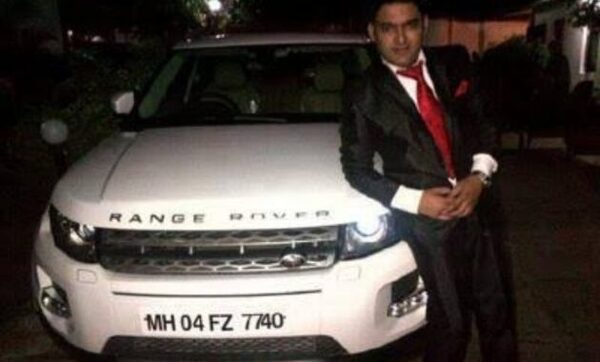 This variant of Range Rover Evoque looks stylish and macho. It comes with a 2.2-litre engine with direct injection. It is mated to a 6-speed automatic gearbox that works smoothly. This SUV is capable of producing 190 bhp maximum power and around 420 Nm maximum torque. It comes with an all-wheel-drive system that provides great traction. The Range Rover Evoque comes with a spacious and feature-loaded cabin. This luxurious SUV was one of the first premium Kapil Sharma cars.
Volvo XC90
Like most Indians, Kapil Sharma is also a fan of SUV cars. The Volvo XC90 is another luxury SUV in the Kapil Sharma car collection. This premium SUV was brought by the Indian comedian in 2018 and the price of this premium SUV starts at nearly Rs 77 lakhs. The Volvo XC90 is the flagship SUV car offered by the brand in India. It is considered to be one of the most luxurious and safe SUV cars in the automotive world. Volvo is a renowned brand and it also has a spot in Kapil Sharma's garage.
The Volvo XC90 comes with a 2.0-litre 4-cylinder engine that is mated to an automatic transmission. It runs on an all-wheel drivetrain. This SUV generates 400 HP of maximum power and 640 Nm of peak torque. It has a top speed of more than 180 km/h. The Volvo XC90 comes with high-end driver assistance features and safety features. It offers a plush and luxurious cabin with the latest convenience features. The Volvo XC90 is the most premium SUV in Kapil Sharma Car Collection.
Similar to This: TVS Apache 125 Launch Date and Price in India
Mercedes Benz S350
The Mercedes Benz S350 is the costliest car among Kapil Sharma car collection. It is a luxury sedan that has been discontinued from the Indian market. The Mercedes Benz S350 price in India is nearly a whopping Rs 1.4 crore. Kapil has been seen driving around in this beauty multiple times in Mumbai. This premium sedan looks very attractive and it is one of the most luxurious cars in its class.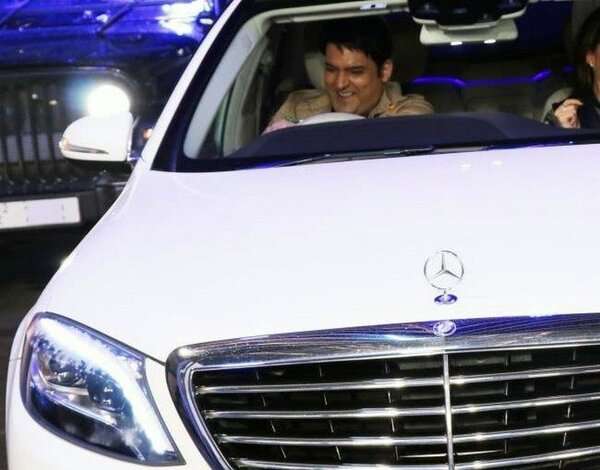 The Mercedes Benz S350 comes with a 3.0-litre diesel engine with a 7-speed automatic gearbox. It can produce up to 255 HP of maximum power and 620 Nm of maximum torque. This sedan offers amazing performance and a very comfortable ride. It comes with a host of comfort features and it boasts one of the most premium cabins on a sedan. The Mercedes Benz S350 is one of his prized possession and it is currently the most expensive model in Kapil Sharma's Car collection.
Bonus: DC Vanity Van
Apart from premium SUV's and sedan's in Kapil Sharma's car collection, there is also a premium Vanity Van made by DC. The customized vanity van is based on a Volvo bus and it has been customized according to the taste of the comedian. His DC Vanity Van appears to be straight from the future. It cost him around Rs 5.5 crore to build his dream vanity van and it is one of the most expensive ones out there.
The DC vanity van of Kapil Sharma comes with a futuristic interior that is spacious and comes with all the amenities. It is packed with most of the convenience features you can think of. Once it is completed, it is going to be the most premium set of wheels in Kapil Sharma's garage.
Conclusion on Kapil Sharma Car Collection
Wrapping up, this was the latest car collection of Kapil Sharma. He is truly an inspiration for every Indian who wants to succeed in the entertainment industry without any godfather. Going by his car collection, you can tell he is doing great and we wish him more success.